Here's what it looks like now.
We make a sketch.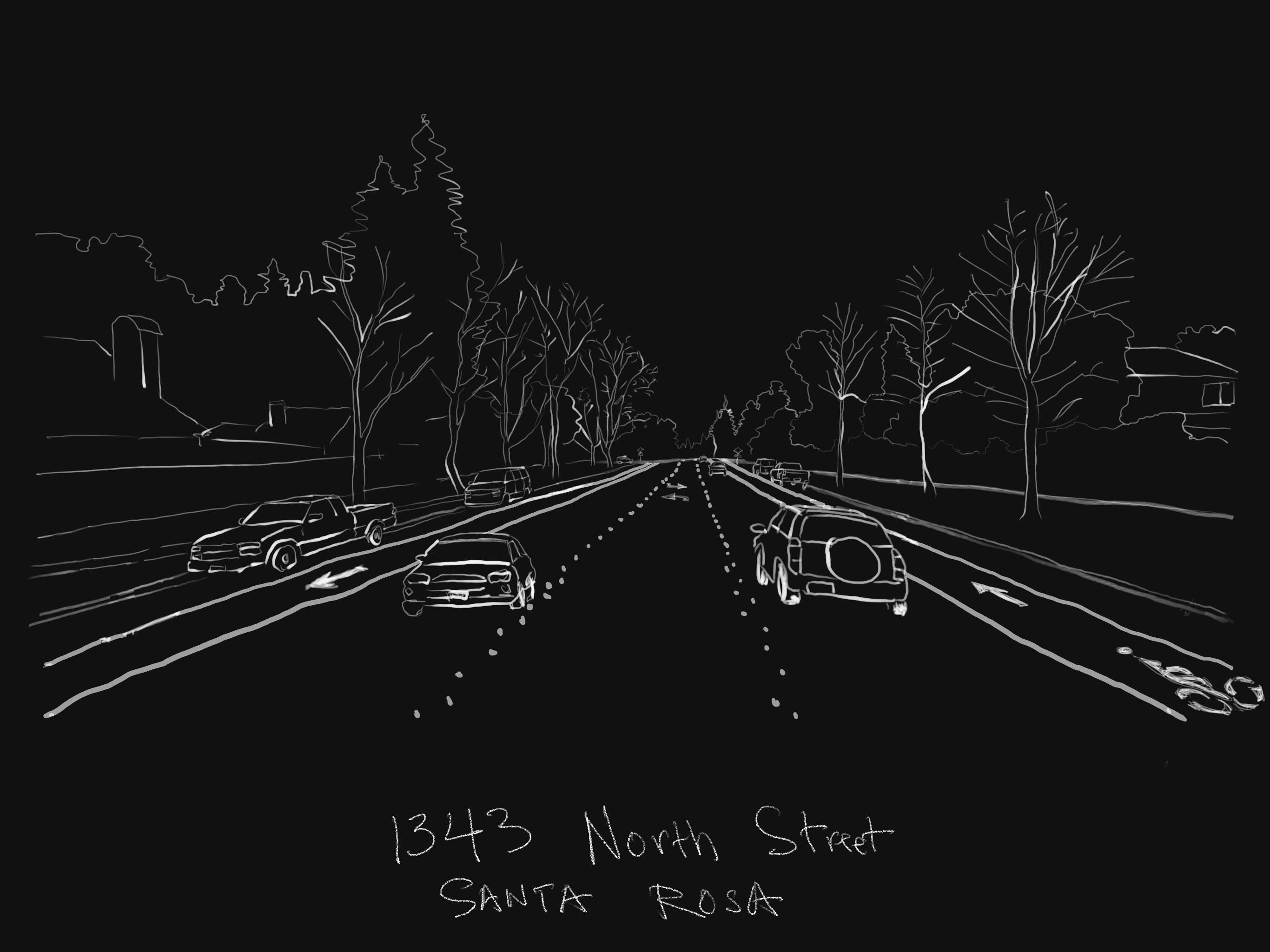 We paint the bike lanes green for safety.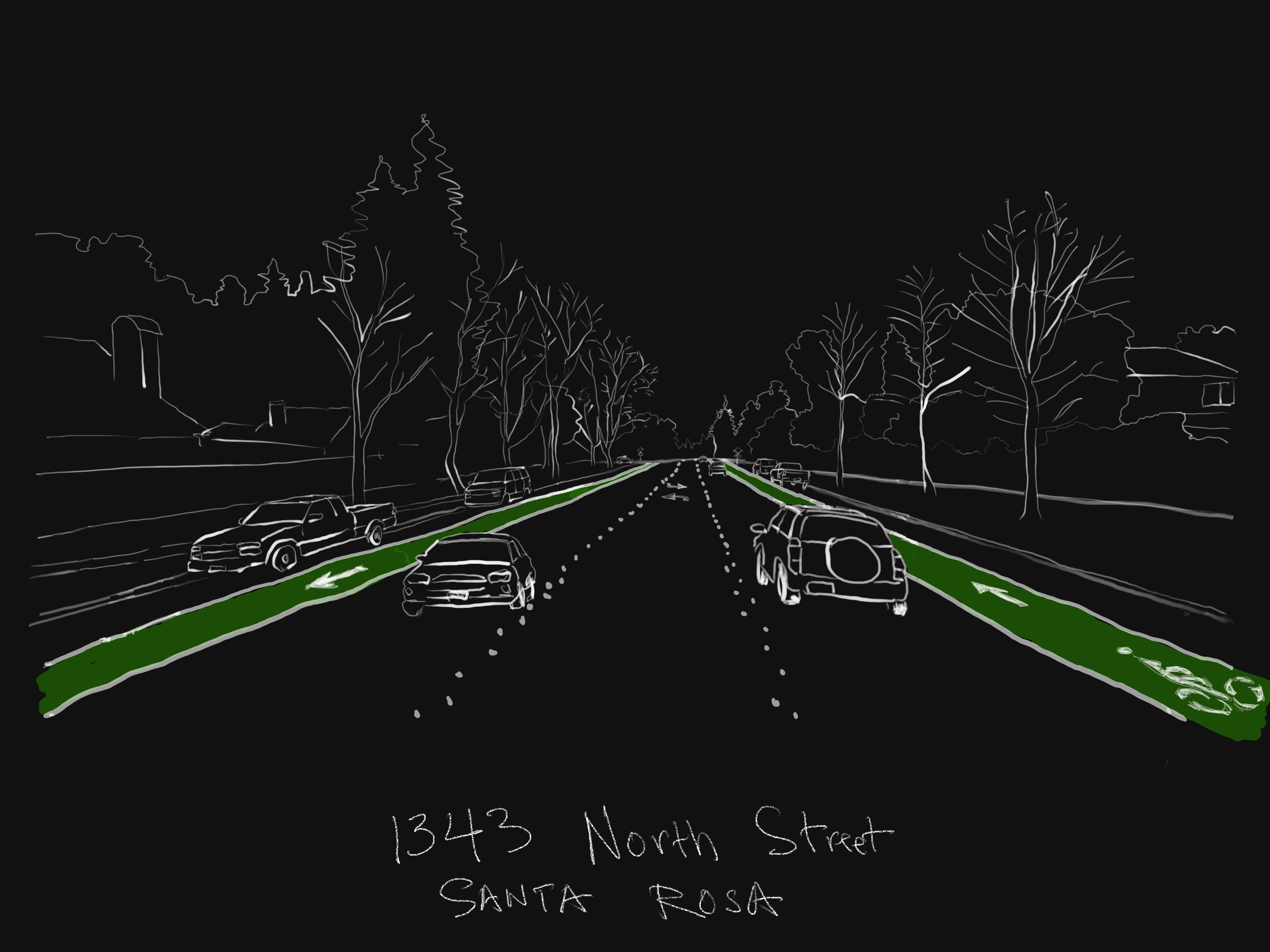 Bicyclists appear!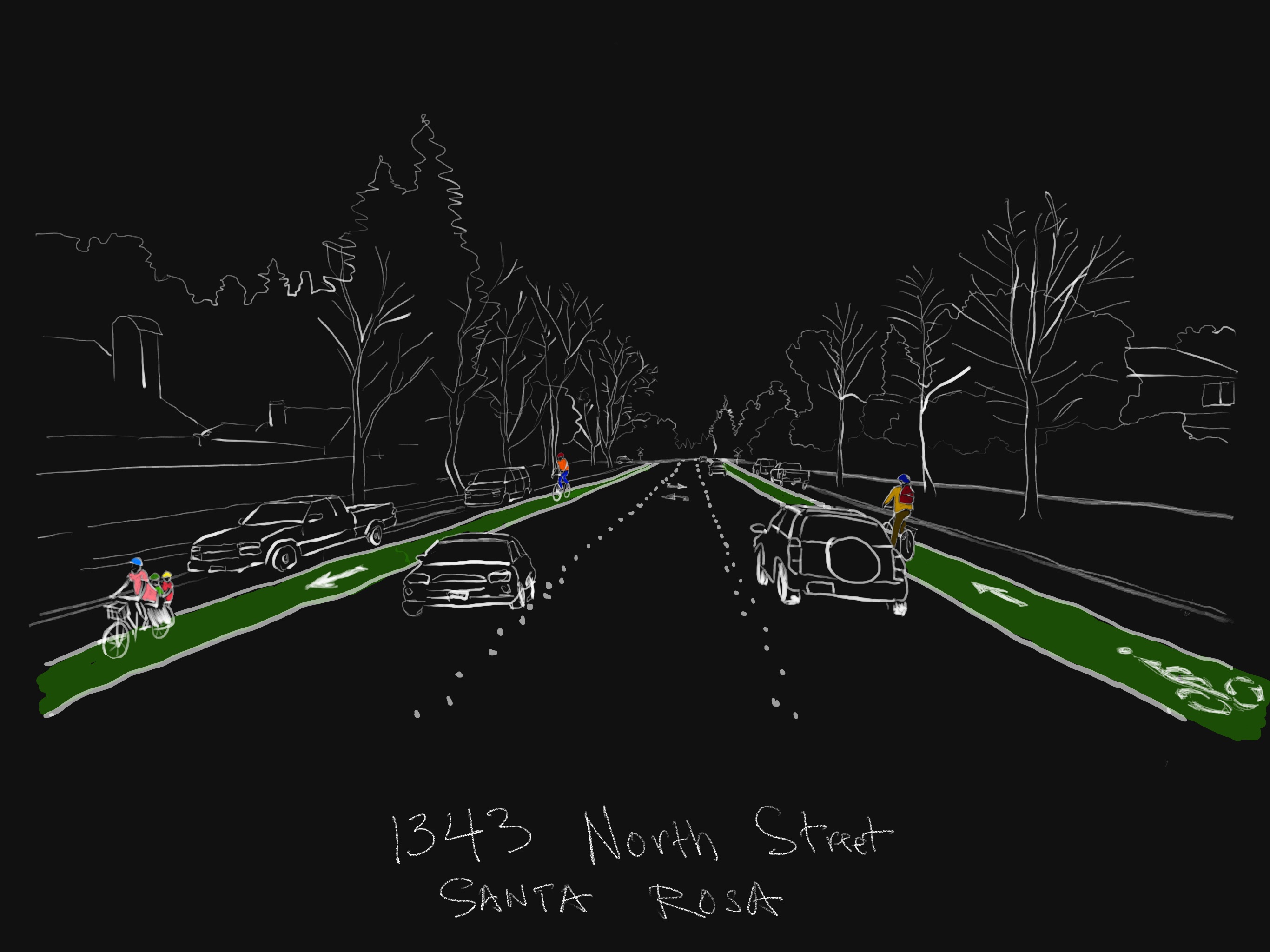 Finally, we move the bike lanes to the outside of the road, between parked cars and the curb. The parked cars create a buffer between moving traffic and bicyclists. And we add bollards for extra protection.
Studies show that bicyclists feel safer riding in these protected bike lanes-- and people who would not otherwise ride a bike on the street will give it a try. It's a relatively low-cost street improvement that can be accomplished with paint, lightweight bollards, and a volunteer labor force. Check out the "The Tactical Urbanist's Guide" to get inspired and learn about tools for local action.